New Hampshire casual dining restaurants treat the guest as king
New Hampshire's casual dining is a treat of magnificent variety in style and traditions.
You'll find something for everyone
and for every taste and whim from comfort food to classic cuisine to smoothies and shakes. Accompanying your meal is relaxed indoor and outdoor seating, cozy or majestic settings, and welcoming hosts. Chefs know their customers and offer creative menus from full plate to lighter and late night fare. Pubs, bistros, cafés and that favorite little restaurant turn local ingredients into simple and savory dishes. Fabulous beer lists abound as do children's menus at most establishments.
90 North Main Street Wolfeboro, NH, 03894 Phone: 603-569-3016 Toll-Free: 800-451-2389
A pub, a mug and the finest in comfort food in the Lakes region
Be part of the tradition at Wolfe's Tavern, the lake's region only authentic New England pub. Breakfast, lunch, and dinner are served daily with brunch served each Sunday. Enjoy your favorite comfort foods with a sophisticated spin, like Short Rib Shepherd's Pie and Challah French Toast. House-cured meats and local ingredients add depth to simple, savory dishes. With one of the best beer lists in the region, Wolfe's Tavern is known for the Mug Club featuring 100 different local, domestic, and imported beers. Earn your own personalized pewter mug to hang from the tavern ceiling and is yours to take or to use whenever you come back. Mug Club members get $1 off draught beers for life while the General's Club loyalty program helps you earn points along the way.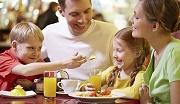 527 US Route 3 Lincoln, NH, 03251 Phone: 603-745-8141
Fuel up in a relaxed setting for a day in the mountains
The Grille at Woodwards Resort offers full service dining for breakfast and dinner and our pub is a cozy spot to enjoy a drink by the fire. Famous for outstanding prime rib, the Grille's menu offers something for everyone, including daily specials, a kids menu, and gluten free options.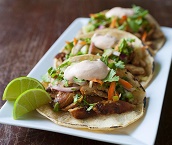 200 Grafton Drive Portsmouth, NH, 03810 Phone: 603-433-1331
Grill 28 and Bar open year-round to the public
Challenging golf and great food and drinks go together at this popular golf course on the New Hampshire seacoast. Meet friends in this relaxed setting. Serving breakfast, lunch and dinner, the Grill features casual fare and special "Tee" golf function menus specifically designed for golf tournaments played on the Golf Course. The Reds, Whites, Blues, and "Tips" menus offer options that include deli, grill, and entrée selections. Food is prepared with American and Mediterranean influences and you'll find local beer and international wines. Starters include pork bellies, olive tapanade, Italian Meatball sliders and 8rish Nacho's. Tasty appetizers, salads and soups introduce flatbread pizzas, classic sandwiches, a salmon stir fry, and signature steak tips finishing with great desserts including chocolate mousse.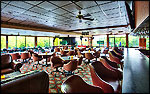 664 US Route 3 Lincoln, NH, 03251 Phone: 603-745-8000 Toll-Free: 888-343-8000
Relaxed dining presents traditional favorites and mountain views
Dining at Indian Head Resort is informal and unfussy – no need to worry about 8-year-olds fumbling a crystal water glass. Two dining rooms, the Profile Dining Room and Thunderbird Lounge, offer plenty of good selections, including a late-night menu and kids menus. Dining options include a popular M.A.P. (Modified American Plan) package that offers a choice of menu breakfasts and dinners at an unbeatable price. Selections from the prize-winning New England clam chowder right up to juicy steaks are made with the finest ingredients available, and the wait staff is eager to make your dining experience the best it can be.
179 Carter Notch Road Jackson, NH, 03846 Phone: 603-383-9111 Toll-Free: 800-966-5779
Have your choice of cuisine and breathtaking settings
Stay in this lovely mountain retreat and historic Inn in Jackson, NH and savor three delicious and distinct dining options. The family friendly Highfields Restaurant features breathtaking panoramic views of rolling fields, the White Mountains, and the Wildcat River and a tasty twist on classic comfort cuisine. The seasonal Veranda Cafe offers al fresco dining with its own special menu and a full cocktail list served tableside or to a relaxing rocking chair of your choice. Before or after dinner enjoy cocktails and chat or a relaxing light meal at the Eagle Landing Tavern with a signature Tavern Menu available at lunch during the high season. Come for the views and relax in the comforts and amenities all year round.