Affordable weddings make the occasion easier for your family and friends
Celebrate the grand or more intimate wedding of your dreams in majestic New Hampshire - and within your budget. Historic and picturesque settings light the stage for you and your beloved amidst breathtaking mountains, dark green forests and lakeside shorelines. Professional wedding coordinators are ready to address your preferences and desires for your rehearsal dinner, ceremony, and reception, plus creative cuisines,
cozy accommodations
and more. Year round, indoors or outdoors, an affordable New Hampshire wedding package is just waiting for you and your
family
and friends.
Mountain View Road Whitefield, NH, 03598 Phone: 888-260-4929
Hold the wedding of your dreams in the White Mountains and within your budget
This historic and scenic location could not be more perfect for your special wedding in New Hampshire's Presidential Range. The setting affords unforgettable panoramic views nestled amidst 400 acres of landscaped grounds. Plan the affordable wedding of your dreams with the resort's professional wedding coordinators who will address every detail to your preferences and dreams. Hold your bridal ceremony, reception, and rehearsal dinner indoors in the Crystal Ballroom or Presidential Ballroom, or outdoors on the Grand Fountain Terrace, Overlook Lawn, Waterfall Terrace, or Presidential Promenade. There are four on-site restaurants, 144 luxurious guest rooms, and an award-winning spa and wellness center for you and your guests and wedding package within your budget. Summer or winter, hold your affordable wedding here.
3351 White Mountain Highway North Conway, NH, 03860 Phone: 603-356-3113 Toll-Free: 800-525-9100
Affordable afternoon weddings in Victorian elegance
This romantic Manor House near North Conway offers affordable weddings in a spectacular mountain setting. The Manor serves over 50,000 guests each year in their dining room, so afternoon weddings do not interrupt dinner service allowing weddings to be more affordable. Tent Weddings for up to 150 guests are available from May through mid-October with ample space for entertainment and a bar. You'll also have use of the unique wedding garden. Ceremonies are planned for 12 noon, dinner will be served by 3:00 pm, and entertainment may continue until 7:00 pm. Plan a tent wedding on a Sunday and save $500. Additional per person savings are available year-round. Plan a site visit to discuss your special requests, pricing and availability.
2560 West Side Road North Conway, NH, 03860 Phone: 603-356-7100 Toll-Free: 800-533-6301
Elegant weddings need not come with extravagant price tag at this resort
At the White Mountain Hotel and Resort, snugly situated beneath White Horse Ledge, there is a wedding package to suit every size and every budget, whether you want to dance a Saturday night away in a tent on a manicured lawn or gather with 25 to 75 guests midweek in the elegant Echo Ballroom, with views of Cranmore Mountain. There is even a package for the ultimate in intimate weddings: an elopement. Enjoy a five-course dinner and wedding cake for two, or gather with a few guests on the property for your ceremony. Small or grand, each wedding gets the attention from a dedicated wedding coordinator who will help plan everything from the rehearsal dinner to the next-morning buffet. Block room discounts are also available.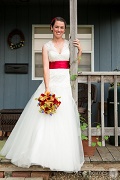 244 North Main Street Troy, NH, 03456 Phone: 603-242-6417
Scenic, romantic and affordable venue for your wedding
Among New England's many natural landmarks, Mount Monadnock stands out as the inspiration for countless writers, poets and artists through the centuries. And here amidst this natural splendor is a romantic and affordable venue for your wedding. This magnificent 62-acre berry farm features a remarkable landscape with a pond, a pagoda, a rose garden, wildflower areas, and other landscaped details that include a large lawn spacious enough for a tent. You and up to 100 guests will love the beautifully-decorated Reception Barn with its own caterers' kitchen and an observation deck that faces the mountain and the sunset. There is also an air conditioned (or heated) bridal cabin for the bride and bride's maids to get ready and relax.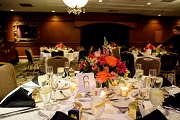 295 Ocean Boulevard Hampton, NH, 03842 Phone: 603-926-6762
A wedding venue to meet your dreams and budget
You won't have to scrimp on the wedding of your dreams on New Hampshire's Seacoast. This historic hotel offers you affordable rates, stunning seaside splendor, great service and amenities that won't break your budget. The professional wedding planning and culinary team will assist you with every detail large or small for a traditional or more relaxed celebration from the bridal shower to the farewell brunch. You'll have your choice of indoor and outdoor venues including the Grand Ballroom and the Rose Room, ideal for ceremonies that can seat up to 120. Or take your vows on the shoreline. You'll have access to preferred vendors, a pool, guest rooms offering balconies and water views, and a rooftop Sandbar overlooking the sea.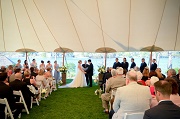 312 Daniel Webster Highway Meredith, NH, 03253 Phone: 877-574-5935
Budget your wedding and get everything you dreamed
Spend your time planning the wedding of your dreams, not your hard earned dollars trying to afford it. Bring your family and guests to this picturesque setting on Lake Winnipesaukee for an affordably spectacular celebration of the love of your life. Two majestic settings provide all the room and amenities you want. The Church Landing and Winnipesaukee Ballroom offer outdoor waterfront beauty and a polished wooden dance floor for up to 230 guests for ceremony and/or cocktail reception. The Chase House Flagship Ballroom is perfect for a smaller more intimate affair for up to 120 in a banquet setting with dance floor and a lush grass patio for your ceremony and/or cocktail reception. There's event planning to fit any budget.