Fairs & festivals in NH entertain with music, food, art, outdoor fun for everyone
For more fun activities, see New Hampshire Events page
There is simply no end to the
great things to do
in the Granite state. From mountains to lakes, in cities, quaint towns and villages, you'll find celebrations of music, arts and crafts, local food and drink, balloon rides, history and heritage. Take part in ethnic and religious events and enjoy the fireworks and parades, amusement rides and much more.
Bring the family
and stay near it all for the time of your life.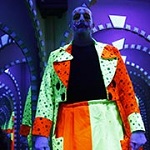 85 North Policy Street Salem, NH, 03079 Phone: 603-893-3560
Screemfest - Weekends from Sept. 24 to October 30
Bring YOUR family to Canobie Lake Park in Salem, New Hampshire weekends this fall. Enjoy family fun by day with rides, games, a petting zoo and much more! Then fear meets fun at night with SCREEEMFEST! Terrifying haunted houses, your favorite rides, games, live shows and Rocktoberfest! Parking is always FREE!
various locations Littleton, NH Phone:
September 23-25, 2016
September 19–26 -- Main Street Gallery. Watch as Main Street transforms into an art gallery showcasing works of art in downtown windows.
September 23 -- Kickoff Party. Kick off Art Festival Weekend with a live musical performance by Ana D'leon and a kickoff party at 42 Maple Arts Center in Bethlehem, NH. 7 p.m.
September 24 and 25– Art Festival. Art Festival on the sidewalks of Main Street featuring some of New England's finest artists. The Littleton Quilt Guild Quilt Show is at the Opera House.
Penny Sale at The Littleton Senior Center.
Schilling Oktoberfest on Schilling plaza in Littleton's River District. Taste specialty beers, outdoor dining and live music.
Littleton Lions Club Antique Car Parade at 1:30 p.m. on Saturday. Sock Hop at the Littleton Community House. 6 p.m. on Saturday
Littleton Lions Club Pancake Breakfast 8-10 a.m. on Sunday
Depot Street and downtown Warner, NH Phone: 603-456-9775
October 7-9, 2016
Grand Parade, farmers market, craft festival surrounding the Warner Town Hall and the lower end of Kearsarge Mountain Road, kids activities, live entertainment, road race and a kids fun run.
various locations Milford, NH Phone:
October 7-9, 2016
The event hapoens at the Milford Oval, Town Hall, Middle Street, Emerson Park, Community House Lawn, and the entire downtown area! Signature events and activities include: a fireworks show Friday night; two stages with live bands performing throughout the weekend; food and craft vendors from all over New England; a Pumpkin Catapult; face and pumpkin decorating; a chance to create your own scarecrow; beer and wine tasting Tent Friday Night; carnival rides; a Haunted Trail; a talent show on Saturday night, historical tours. Free parking at Milford High School, with frequent, shuttle buses. Time: Friday, 5-9:30 p.m.; Saturday, 10 a.m.-9 p.m.; Sunday, 10 a.m.-3 p.m. Admission: Free.
Loon Mountain, 60 Loon Mountain Road Lincoln, NH Phone:
October 8-9, 2016
Enjoy beer and brats alongside views of the White Mountains. An oompah band adds zest to a to a stein-holding contest, keg toss, and kids activities like a root beer keg toss and pumpkin painting. Prost! Admission is free for all ages. Gates open at 11 a.m.
Mount Kearsarge Indian Museum, 18 Highlawn Road Warner, NH Phone:
September 25, 2016
Join the Mount Kearsarge Indian Museum to celebrate the fall harvest with a day of hands-on activities, Native American living history displays, an educational herbal walk, music, crafts, and Native American foods. Visitors can interact with Native artisans as they demonstrate traditional crafts and cooking, experience a northeast woodlands encampment and play Native American musical instruments. Native American breads, stews and desserts will be for sale. Time: 10 a.m. - 4 p.m.
Many locations in Portsmouth Portsmouth, NH Phone: 413-203-5467
September 24-25, 2016
The Portsmouth Maritime Folk Festival traditional American and English folk music at the restaurants, pubs, cafés, churches and streets of Portsmouth.
Opening the festival Saturday morning, a crew of maritime singers, shantymen, and privateers will start at 10 a.m. in front of RiRa in the Market Square, and walk through the town, singing as they go.
A full concert will be held on Saturday evening at the United Methodist Church in Portsmouth, 129 Miller Avenue. The acts in 2015 are Two Old Friends, Becky Tracy & Keith Murphy, and The Johnson Girls.
Maritime Open Sings are open to everyone. They feature sea shanties and easy choruses, and seamen's off-duty songs, known as forebitters. Open Sings are held at pubs that are also full-service restaurants, suitable for all ages, including kids.
Schedule.
Attitash Ski Resort, Route 302 Bartlett, NH Phone: 603-374-2600
October 8-9, 2016
The annual Oktoberfest will happen at Bear Peak, where guests will enjoy live, traditional Bavarian music by King Ludwig's Band, dancing, Samuel Adams stein hoisting and keg toss competitions for adults, authentic German food and a Biergarten serving brews from local and regional brewers. Kids activities & games will include slacklines, cornhole decks, kinderplatz, bouncy House and more in an area reserved for children. Dogs are allowed but must be on a leash at all times. Admission: Online, adults age 21 and older, $12; youth age 6-20, $7. Price is $3 higher at the door. Food and beverage not included. Time: Saturday, noon to 6 p.m.; Sunday, noon to 5 p.m.