Fairs & festivals in NH entertain with music, food, art, outdoor fun for everyone
For more fun activities, see New Hampshire Events page
There is simply no end to the
great things to do
in the Granite state. From mountains to lakes, in cities, quaint towns and villages, you'll find celebrations of music, arts and crafts, local food and drink, balloon rides, history and heritage. Take part in ethnic and religious events and enjoy the fireworks and parades, amusement rides and much more.
Bring the family
and stay near it all for the time of your life.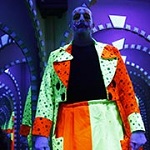 85 North Policy Street Salem, NH, 03079 Phone: 603-893-3560
Screemfest - Weekends from Sept. 24 to October 30
Bring YOUR family to Canobie Lake Park in Salem, New Hampshire weekends this fall. Enjoy family fun by day with rides, games, a petting zoo and much more! Then fear meets fun at night with SCREEEMFEST! Terrifying haunted houses, your favorite rides, games, live shows and Rocktoberfest! Parking is always FREE!