Pet friendly New Hampshire lodgings welcome the family dog on vacation
From the New Hampshire South Coast to the distant White Mountains, hotels, motels, inns, and resorts are ready to welcome the family dog on vacation – he or she is part of the
family
, right?. Several lodgings offer pet-friendly hospitality, even including services like dog beds, on-staff dog walkers, dog treats, and convenient maps of local walking trails. Bring your dog along for vacation
fun
. Call ahead to these NH dog friendly hotels, because some lodgings request a refundable cleaning deposit and place limits on the size of visiting pets.

80 Concord Street (Route 202) Peterborough, NH, 03458 Phone: 603-924-7548
The dog will love it here!
The Monadnock Region was made for hiking and walking, and what fun is that without your dog by your side? That's why the Jack Daniels Inn in Peterborough, NH, has always been pet friendly. Just let us know in advance that you're bringing your furry friend. You'll find your stay with us comfortable and convenient, with cable and free Wi-Fi included with your room. Our motel is within walking distance to downtown Peterborough, known for its art museums, boutiques, restaurants, the Peterborough Players theater, and summer music festivals. You can also scale nearby Mount Monadnock, the most frequently-climbed mountain in New England.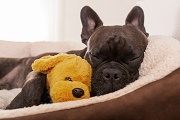 295 Ocean Boulevard Hampton, NH, 03842 Phone: 603-926-6762
Bring your special pet friend for some quality time at the seacoast
What dog doesn't love a run on the shore and a splash in the ocean!? Ashworth By The Sea welcomes your dog up to 20lbs for an additional fee of $20 per night. You and your favorite pet get to hang out together along New Hampshire's popular seacoast to enjoy all it has to offer – from the sandy beaches to long walks to simply relaxing everywhere you are. Stay in oceanfront and ocean view rooms with New England charm plus flat screen TV, complimentary wireless internet, and 24-hour room service. There's a fitness room, a 24-hour market, an indoor heated pool with retractable roof, a sun deck overlooking the Atlantic Ocean, three restaurants, and the Sandbar Rooftop Outdoor Bar. Pet friendly rooms are available mid-October thru mid-May.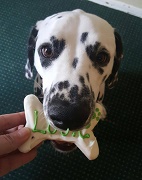 1515 White Mountain Highway - Route 16 North Conway, NH, 03860 Phone: 603-356-6901 Toll-Free: 800-468-3666
Put your pet in your Green Mountain selfies.
Be sure to bring your favorite friend when visiting North Conway and the White Mountains. Call ahead and reserve one of the Green Granite Inns special pet-friendly rooms and you can all be together in one of the most beautiful - and conveniently located - parts of the Mount Washington Valley. There's a special dog walk outside and endless miles of open spaces for fresh air and unmatched scenery and attractions to explore, run, and fetch. The Green Granite Inns' family amenities include a complimentary breakfast, one bedroom suites and standard guest rooms, some with kitchenettes, TVs, living areas, and whirlpool tubs. Everyone will enjoy the indoor & outdoor heated pools, hot tub & fitness room and a playground area for young children.
1086 Weirs Boulevard Laconia, NH, 03246 Phone: 603-366-4341 Toll-Free: 888-556-2792
Bring your pet to this friendly Lakes region resort
Imagine your favorite friend is with you to enjoy the scenic views and wide open spaces at the NASWA resort on Lake Winnipesaukee. There are pet friendly rooms located in the Inn Building, a Studio Suite, a One Room Cottage, and a Two Bedroom Cottage. Upon arrival and receiving your pet deposit, you'll receive a "Welcome Kit" with a listing of pet services in the area, treats and a pet toy. Your pet friendly room will be outfitted with dog bedding, pet bowls and pet waste bags. Come for fun family activities and explore this scenic New Hampshire paradise together.
3351 White Mountain Highway North Conway, NH, 03860 Phone: 603-356-3113 Toll-Free: 800-525-9100
Special treatment!
A personal note from the general manager with information on hotel pet services, local dog-walking routes etc. greets you. Our pet friendly rooms, located in the Mountain View Wing, offer access into the rooms from the ground level with amenities and services especially for travelers and their pets. Here at The Manor we do not only welcome your pets, we love them! We offer special treats for you and your pet, including our signature pet bowls to use during your stay. A per night fee of $25 will be assessed to guests traveling with pets. The fee covers the expenses associated with the extra special attention we pay to cleaning and maintaining your room so that it stays fresh for both pets and owners.
179 Carter Notch Road Jackson, NH, 03846 Phone: 603-383-9111 Toll-Free: 800-966-5779
Your pet will love White Mountains panoramas and our hospitality
We don't know if dogs appreciate breath-taking views, but we do know your dog will love vacationing with you at The Eagle Mountain House in Jackson, NH, where you'll find White Mountain panoramas all around. Pets are welcome in designated rooms for a small per night fee and a signed wavier agreeing to pay for any damages. You'll all be surrounded by White Mountain panoramas and find endless places to walk, run and fetch in a village made for such things. Comforts and amenities abound from the nine-hole golf course with a driving range, a seasonal outdoor pool, game room and playground, to the family friendly restaurant, Highfields, where you can enjoy fresh takes on classic comfort cuisine. In summer enjoy your meal on the spacious veranda with your trusted friend seated right beside you.
20 Cross Road West Chesterfield, NH, 03466 Phone: 603-256-3211
We're all animal lovers here, and we're delighted to welcome you and your pets to our pet friendly NH inn.
We reserve the rooms that are outside the main inn for pet owners and their furry friends on their New England vacation, for easy access to our back yard. We just ask that you crate your dogs if you leave the room, and that you pick up after them while on our grounds. We do require that you leash your dog while on the inn property. And, of course, in the unlikely event that your pet damages any part of the room, you are responsible for the damages.

If you are traveling with your pet, take advantage of our Pet Package Special - you AND your pet will love it!
22 South Mountain Drive Lincoln, NH, 03251 Phone: 603-745-7500
Pets are welcome at your vacation getaway in the White Mountains
Families and pets go together with wide open spaces and year round recreation. You can have it all in studio, one, two and three bedroom condominiums in the majestic White Mountains. Enjoy the comforts of home and the services and amenities of a scenic mountain resort. Situated across from Loon Mountain's South Peak with great skiing and in downtown Lincoln within walking distance to food, shopping, and entertainment. The kids will love the game room, the indoor/outdoor heated pool, skating rink, skiing and the highest concentration of natural and man-made attractions in the White Mountains, where you can take your favorite friend to get outside and run. In addition, the resort also features an on-site spa, Italian restaurant and winery.