Stay at a New Hampshire time share for vacation in any season
Time shares are a wonderful and reliable way to enjoy New Hampshire's vacation
pleasures
year after year. NH timeshare rentals at or near ski resorts give skiers and snowboarders easy access to New Hampshire's excellent ski conditions and quaint ski villages. As winter turns to spring and summer, visitors come to New Hampshire timeshares to enjoy activities like hiking and mountain biking. Shopping outlets and fine restaurants become nice attractions. A timeshare for rent may be the perfect way to experience the summer and
autumn
in New Hampshire.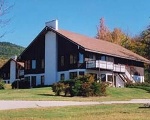 100 Domain Drive, Suite 105 Exeter, NH, 03833 Phone: 603-516-0200 Toll-Free: 866-633-1030
Time Share Vacations to New Hampshire
New Hampshire is a great four-season vacation destination. Unlike many parts of the world, New Hampshire features four full and distinct seasons. Timeshare rentals in the region are popular for different reasons and depending on the season.
Ski resort timeshares allow visitors to enjoy quality accommodations close to the slopes. Skiers and snowboarders come from all around to enjoy New Hampshire's excellent conditions and quaint ski villages. As winter turns to spring, visitors come to the area to enjoy activities like hiking and mountain biking. Shopping outlets and fine restaurants become nice attractions especially as visitors can enjoy outdoor patios and warm afternoons. New Hampshire timeshares are a perfect way to enjoy the beauty of the state as most are located directly on lakes, mountains and beaches. Swimming, hiking and horseback riding can be easily enjoyed when staying in a timeshare. The leaves start to turn at the end of September and autumn has arrived. Many vacationers buy a timeshare in order to see the fall foliage every year, for every year it is slightly different, but always vibrant and genuine.
To learn more about timeshare in New Hampshire please visit our website.