New Hampshire outdoor adventures offer zip lines, rafting, snow sports for all ages
With its towering, majestic mountains and dramatic lakes, New Hampshire is a natural draw for people who like to challenge their bodies and minds out in nature. Fortunately, the people who live there and love outdoor adventure have developed some great places to play rough outdoors. Much of the outdoor adventure escapades in New Hampshire are made to accommodate people of all ages, kids, and the less-athletic among us. Start by considering the ways to get off the ground: zip lines, ropes courses, canopy tours, parasailing: wow! If you don't favor a vacation on the ground or in the air, there is canoeing and kayaking, river rafting (some in white water), fishing. In winter, the environment glides easily into snow-based adventure: mountain bike trails become Nordic ski trails and snowmobiles stitch tracks through the woods. Accommodations welcome
families
, offer
resort
amenities, and include rustic surroundings in
cabins and cottages
.
64 Railroad Street Lincoln, NH, 03251 Phone: Toll-Free: 888-407-4054
This amazing winter wonderland is made of solid ice and snow
Grab a good pair of sturdy boots, a snug jacket, a hat and mittens and head to the Ice Castles, where everything (including pathways) is made of ice and snow. Strolling through the castle, where walls are 10 feet thick and 10,000 icicles a day are placed to make the interior magical, you'll encounter tunnels and caves, frozen fountains, chairs and thrones, sculptures and towers, some of which reach 25 feet into the air. Plus, there are slides! With lights frozen into the ice, there really is a feeling of fantasy, especially at night, when colored lights sync up to music for a spectacular light show. Tickets are guaranteed to sell out each weekend - be sure to buy yours in advance on our website!
The outdoors isn't just great, it's grand, in the N.H. mountains
In New Hampshire's Grand North, there's an exciting outdoor experience everywhere you look. Take a snow coach tour or a scenic train up Mount Washington, go whitewater rafting or try to find a moose on a wildlife tour. Take a guided adventure out of the Appalachian Mountain Club's outdoor education center or explore the 45-kilometer trail network at Great Glen Trails. Zip through the summer or winter woods on a dog sled or try your luck fishing for trout and salmon in the 2.5-mile Trophy Stretch of the Connecticut River. Hunt for deer or gamebirds out of a rustic lodge or cabin with a lake view. Go skiing, snow tubing or snowmobiling in winter, canoeing in the spring and fall, fly-fishing in summer.
3 Village Road Waterville Valley, NH, 03215 Phone: 603-236-4501 Toll-Free: 800-349-2327
Four-season activities beckon you from this comfortable mountain lodge
Reconnect with family, friends and the great outdoors at Black Bear Lodge, in the heart of the White Mountains' fabulous Waterville Valley Resort. Check in to one of the lodge's 107 individually owned units, all with fully equipped kitchens and all sleeping from four to six people, then head out to ski (downhill and Nordic), skate and snowshoe in the winter; hike and bike past waterfalls on color-intense trails in the fall; and go kayaking, paddle-boarding, fishing and swimming in Corcoran's Pond in the summer (or view magnificent Snow's Mountain from a chairlift). The resort's popular Freedom Pass also gives you access to an indoor ice arena, gym and White Mountain Athletic Club. Hop on board the shuttle to go from one amazing outdoor adventure to another. Memories are made here.
33 Village Road Waterville Valley, NH, 03215 Phone: 603-468-2553 Toll-Free: 800-468-2553
Everything is great about the outdoors at this NH resort
When the folks at Waterville Valley talk about the great outdoors, they are not exaggerating. Mountains – to hike up or ski down – are everywhere. Take the chairlift up Snow's Mountain and bike down, "chimney" down a short rock face at Mount Osceola or opt for something a little more sedate with a walk through the national forest that surrounds the resort. Swim in Corcoran's Pond or one of the many pools at the resort's lodging properties – or drive for a few minutes to a swimming hole. Play tennis or golf; rent a paddle boat, canoe or kayak; take advantage of the skateboard and inline skate park and outdoor dirt BMX track; join a pickup basketball game – or just enjoy the starry night sky. Many of these activities are included in the price of your room with the Waterville Valley Freedom Pass.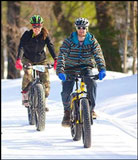 312 Daniel Webster Highway Meredith, NH, 03253 Phone: 877-574-5935
Each season is an active one at Lake Winnipesaukee resort
Every season sparkles at Mill Falls at the Lake. Extend the summer and celebrate New Hampshire's spectacular fall foliage with hikes up Mount Major or along a scenic river trail. Get in some golf or take your motorcycle through mountain passes and river valleys. Enjoy winter outings from guided ice fishing tours to winter trail biking, skiing and snowmobiling at awesome venues. At the resort's full-service activity center, you can go kayaking, paddleboarding, aqua cycling or take an antique speedboat ride on gorgeous 72-square-mile Lake Winnipesaukee. Visit the nearby Loon Preservation Center or Squam Lakes Natural Science Center. Want to bring your dog along on your outdoor adventures? No problem. Mill Falls has several pet-friendly guest rooms.
Route 16 at Pinkham Notch Gorham, NH, 03581 Phone: 603-466-3988
Outdoor adventure for summer and winter explorers
Four-season adventure awaits your family at Great Glen Trails in Pinkham Notch. In warmer months, head out on scenic trails for a hike, a run, or bike ride through the majestic White Mountains. Join a guided bird watching tour or paddling trip on the Androscoggin River. In winter, cross country skiing and snowshoeing are the way to get around on a trail system of easy and rolling terrain. Skiers of all abilities can find their own level of activity, challenge, and fun. Trails are groomed with both double tracks and a skating lane and run through the forests at the base of Mount Washington. Or you can jump onto the SnowCoach and tour the mountain in winter from a comfortable seat. Outdoor fun for all tastes!
545 Beach Road Pittsburg, NH, 03592 Phone: Toll-Free: 866-663-9777
Embrace your inner trailblazer with family-friendly ATV rides with Bear Rock Adventures s
Discover the Great North Woods' jaw-dropping vistas, diverse landscapes and wildlife from the back of a Polaris ATV or side-by-side with Bear Rock Adventures. Pick your adventure with customized itineraries, perfect for families and thrill-seekers alike, and explore over 1,000 miles of Ride the Wilds interconnected trails on half, full, or multi-day excursions. Bear Rock Adventures provides a safe, turnkey way to ATV with the latest gear including safety helmets and goggles, cutting-edge GPS and Bluetooth technology as well as storage compartments for your riding gear, maps, picnic lunches and selfie sticks to capture the ultimate memory. Bear Rock Adventures is open May 26 through September 30, 2017. Book online today and receive 15% off with code Visit17 - just click our link or photo above.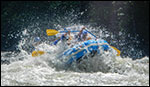 983 Upton Road Errol, NH, 03579 Phone: 603-215-0002
Air, river, woods: Choose how you want to experience the great outdoors!
Through the air, on the water, among the trees: How do you want to experience the great outdoors? ELC Outdoors can make it happen. Raft or kayak through whitewater rapids, paddle through the Northern Forest Canoe Trail, rent a fat bike and hit the woods, face the 10 obstacles on an above-ground ropes course or zipline through the trees. Or maybe your idea of getting close to nature means catching a glimpse of a bald eagle, osprey, black bear or moose: Never fear, ELC has a wildlife pontoon boat cruise down Lake Umbagog and a whitewater and wildlife tour where you spend the day rafting the river then board a pontoon boat for an evening cruise along the Androscoggin River.
3 Great Locations in New Hampshire and Maine , NH Phone: 603-367-4427
Zip It to the Max in New Hampshire
The southern shore of Lake Winnipesaukee hasspectacular outdoor adventure. Zipline tours and zip trekking will test your mettle. Start with ground school and safe harnessing by belays. Then take a journey up and move at your own pace through three zip lines and 48 challenges, including swinging beams, tightropes, rolling logs, hanging tires, and cargo nets. Ride with a partner side by side on dual 360-foot lines and hit the 35-foot-high giant swing rock climbing wall. Self navigate through the ZipTrek course with a variety of lines and rope-course challenges. Kids have their own specially designed course no more than 6 inches off the ground with an 80-foot zip line at the finish.
60 Loon Mountain Road Lincoln, NH, 03251 Phone: 603-745-6281 Toll-Free: 800-229-5666
Zips, giant climbing web, log jam maze fill a day with action
New Hampshire's longest scenic gondola skyride to the mountain top is just the start of the action at Loon Mountain. Ride a snow tube down for the excitement that awaits at the base. Trvel a zipline across the Pemigewasset River and into the Aerial Forest Adventure Park. Scale a rock wall, rent a bike, navigate the LogJam Maze, or climb a 30-foot-tall spider web. Young kids will love the bounce house and fun inflatable games at Bunyan's Bouncin' Backyard. While you're at the summit, visit glacial caves and walk a scenic nature trail. Grab lunch or a snack at the Summit Café, which serves up great food and some of the best views of the White Mountains in all of New England.
18 Bacon Road Holderness, NH, 03245 Phone: 603-968-3313
From your shore cottage at this rustic camp, enjoy all Squam Lake has to offer
By the shores of beautiful Squam Lake, guests have been having the times of their lives at Rockywold Deephaven Camps for 120 years. The wide variety of outdoor activities, from softball and capture-the-flag games to shoreline and mountain hikes and scavenger hunts, are one reason generations have been coming back to the camp, with its two spacious lodges and 61 rustic cottages and cabins. Rent a kayak, canoe, paddleboard or sailboat or take a rowboat out and go fishing or swimming. Explore nearby islands, one with a fire pit and float, another with nesting bald eagles. Take a pontoon boat cruise or grab a racquet and play tennis on one of eight clay courts. Or just enjoy the timeless beauty of the lakefront from your rocking chair on the porch.
105 Haverhill Road Salem, NH, 03079 Phone: 603-893-8300
Mysteries abound at this incredible seacoast site
The forests near Salem, NH are home to this remarkable maze of rocks, stone chambers, and megaliths that may have been left by ancient visitors. But who were they? The question has stymied scholars for generations. The megalith filled pine woods eerily appear to be similar to those built throughout Great Britain by Druid priests. Adding to the mystery is the fact that you'll find megaliths of the same type scattered around New England. This site is one of the largest collections not on private property and not off limits to visitors. Visit the museum and enjoy the orientation film and gift shop that offers books with more information. In winter months the one-hundred-plus acres are also great for snowshoeing.
357 Morningside Lane Charlestown, NH, 03603 Phone: 603-542-4416
Adventure park pleasures from fishing to paragliding
Soar above the earth in the beautiful Connecticut River Valley at an outdoor activity park that offers a huge range of activities and services. Discover the thrill of a lifetime in hang gliding and paragliding, guided by folks with 30 years of experience in flight instruction. Lessons are offered to people of all skill levels and ages. Enjoy zip-lining and canopy tours, laser tag, fishing, swimming and kayaking. At a cozy campground surrounded by old-growth forest you can pitch your own tent or move into a set-up platform tent with full- or queen-size beds. The campground has many play and housekeeping features: fire pits, playing fields, picnic areas, a community kitchen, restrooms and bathhouse. You're within easy reach of Boston, Hartford, Montreal, and New York.