Culinary travel in NH means traditional foods, fine brews, & more
Culinary travel can include beer and wine tastings, vineyard and
brewery tours
, themed dinners, visits to entertaining
farmers markets
, and cooking classes. As a center of cold weather and winter sports traditions and boasting a historic seacoast and excellent breweries, New Hampshire is a rich source of exploration of taste. Skilled chefs at ine and traditional restaurants, inns, and breweries are ready to warm you in winter and refresh you in summer.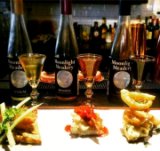 23 Londonderry Road, Unit 17 Londonderry, NH, 03053 Phone: 603-216-2162
History never tasted so good! Artisan meads and ciders
Mead - you've heard it mentioned in sagas and epic poems as the drink of heroes and lovers. But like most people, you've never had a chance to taste it. Come visit Moonlight Meadery, a craft brewery in Londonderry, NH, and you'll not only learn how mead is made, you'll quaff some samples, too. We offer guided tours of our facility every day of the week, with no reservations required. A new tour begins every 30 minutes. After you've watched our team at work, you'll be given a chance to taste their wares. We offer a dazzling array of meads and ciders. Our staff will present them in groups of four, and you'll be able to try one from each grouping. We'll start with drier meads, and work up to the sweeter.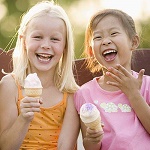 Route 3 - 259 Endicott Street N Weirs Beach, NH, 03247 Phone: 603-366-4466 Toll-Free: 888-667-4287
Homemade candies, ice cream & specialty gifts
Folks have been coming here for more than 110 years to taste, buy and send gift baskets home to family and friends. A tinkling player piano greets you as you arrive and takes you back to the handmade confections, service and charm of another age. The oldest homemade ice cream and candy maker in New Hampshire, Kellerhaus offers its make-your-own Sundae Smorgasbord, premium handmade chocolates, candies, caramels, jams and jellies, maple products and nuts. Enjoy a Belgian waffle buffet breakfast with eggs, meat ,hash browns and toast. The multi-room gift shop offers unique gifts from around the world and specialty New England items like candles, cards, steins, jewelry, Christmas ornaments, collectibles, toys and stuffed animals. Open all year round.