Groups & Reunions in White Mountains New Hampshire (NH)
580 Meadow Street Littleton, NH, 03561 Phone: 603-444-0025 Toll-Free: 866-579-0037
Book rooms for your meeting or reunion with our one-stop booking tool
Planning accommodations for a large gathering – for business, a family reunion, a wedding, or whatever it may be – can be a pain in the neck. But that is not that case at Hampton Inn Littleton. The first clue that this task is going to be a cinch is the hotel's location: at I-93 and NH Route 302, and an easy drive to many nearby ski areas and family amusements. The hotel has 88 comfortable guest rooms. Reserving rooms for large groups is simple if you use the hotel's e-Events booking tool, letting you reserve up to 25 rooms at once. Or you may contact our Sales Department to set up your special event group. The objective is to have fun, or do business, or maybe both, right? Once rooms are booked, you guests have easy access to free hot breakfast, and gym and heated pool, coin laundry, and, most important, one of the most beautiful regions of New England.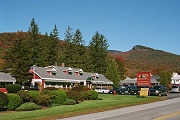 527 US Route 3 Lincoln, NH, 03251 Phone: 603-745-8141
A resort that's close to plenty of fun and variety for your group
Woodwards Resort & Inn is located in the heart of New Hampshire's White Mountains surrounded by natural beauty and 15 major attractions, horseback riding, outlet shopping, and golf courses. We are happy to accommodate groups of 5 to 150 and to customize a package to ensure we meet your group's needs and budget. Fun-filled options include: The Flume and Franconia Notch, zip-lining, maple sugar tours, the famous Clark's Trading Post, Whale's Tale Waterpark and the Hobo Railroad. A year-round family get-away destination, Woodwards is just 6 miles from Loon & Cannon Mountain ski areas and snowmobiling opportunities. After a day of activity, we invite you to relax at Woodwards indoor pool, sauna & Jacuzzi, or sit back and relax in our pub.

1732 White Mountain Highway North Conway, NH, 03860 Phone: 603-356-2551
Find everything you need to keep a group satisfied
Gather up your group – whether it's a family or college reunion, bachelor party, or ski bum getaway – and stay smart at Holiday Inn Express & Suites North Conway. To start, you have a choice of rooms or suites, allowing people to bunch together or spread out a bit for sleep and private time. Amenities are excellent: in the rooms and suites, you can dine or snack at leisure with help from microwaves ovens, mini-fridges, and coffee makers. Standard and wireless Internet service keeps you connected. An indoor pool can keep kids splashing happily. Off the hotel property, the range of things to do is vast, from dining and shopping in North Conway, to rugged adventure on the Saco River or the trails of Mount Washington National Forest.
off West Side Road North Conway, NH, 03860 Phone: 603-662-5391
Woodsy Retreat for Your Reunion, with an Indoor Pool!
Bring your family, former classmates, colleagues or friends (up to 20 people!) to our lodge for a memorable reunion in the New Hampshire forest. Gather around the fireplace and catch up, or hit the heated INDOOR pool with forest views. It's all yours! Just down the road are the mountains for skiing and hiking, plus the quaint village of North Conway, NH. Talk to me, Teena, for more suggestions!
Worried about keeping a big group happy? This lodge is the place for you. Trust me: I booked it for my own family reunion decades ago and everyone loved it. So much so, in fact, that when it went up for sale, I bought it. Come and find out why!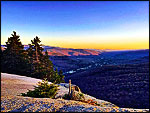 664 US Route 3 Lincoln, NH, 03251 Phone: 603-745-8000 Toll-Free: 888-343-8000
Resort's offerings satisfy all tastes for group vacations
Every person on a group tour has a slightly different idea of the elements of a perfect vacation. Indian Head Resort, aside a lake in the White Mountains, is ready to fill in the blanks for everyone in your group. Shoppers? We've got shopping: at the Resort's gift shop and nearby outlets and villages. Sports? Many ski areas open dozens of slopes in winter, and summer outdoor sports – on land or water -- are abundant. Lots of places – like Santa's Village – welcome your littlest kids. The Resort has a variety of accommodations, including some cottages with kitchenettes. Dining is flexible: two dining rooms offer menu service, a meal plan, and even takeout. Options for indoor fun are ready for bad-weather days or indoor people.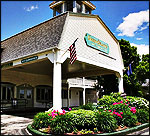 1515 White Mountain Highway - Route 16 North Conway, NH, 03860 Phone: 603-356-6901 Toll-Free: 800-468-3666
Groups love the setting and amenities at the Green Granite Inn
North Conway and the Mount Washington Valley were made for groups seeking country comforts, magnificent scenery, great food and shopping and the splendor of a mountain retreat. The Green Granite Inn's Conference Center can easily accommodate group meetings of up to 85 people. There's a spacious and comfortable lobby and the Mountain View room with a generous breakfast area is a perfect setting for informal gatherings held during your larger meeting. The Inn offers wireless internet and a variety of room styles and types for comfortable and affordable accommodations. Nearby this great facility are exciting events, attractions and shopping in the local area and within a short drive up and down the Valley making this an ideal spot for your next gathering.